Welcome to MyBevWedgeTray™
You can buy The Famous BevWedgeTray™ to use anywhere in the world.
Want to inquire call us at 1631-663-5297
To purchase go to the shopping cart below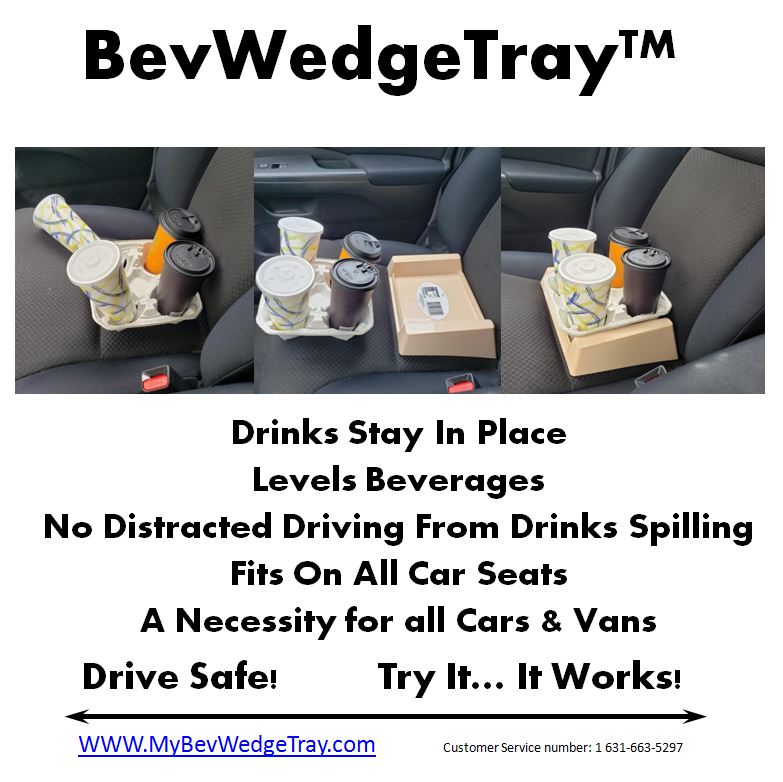 BevWedgeTray™ Now in Black or white
What else can my BevWedgeTray™ do?
Pizza holder/leveler for the car seat does not let the cheese slide to one side.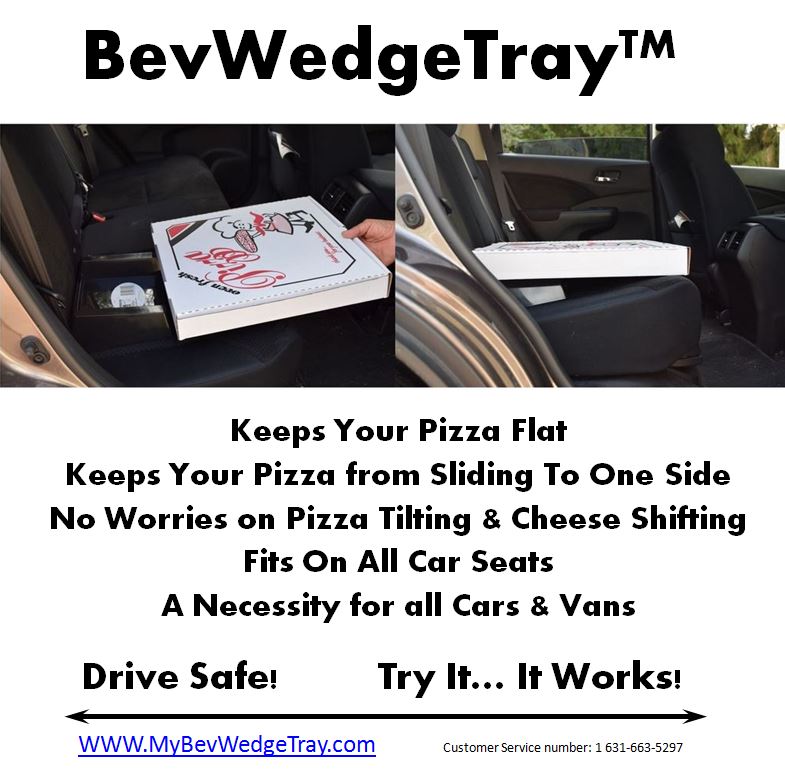 Buy Our Famous BevWedgeTray™ it holds Pizza flat on your car seat so the cheese does not slide.
Copyright ©2016-2019 all rights reserved Shopping On The Net Inc.